Wider, Stronger Back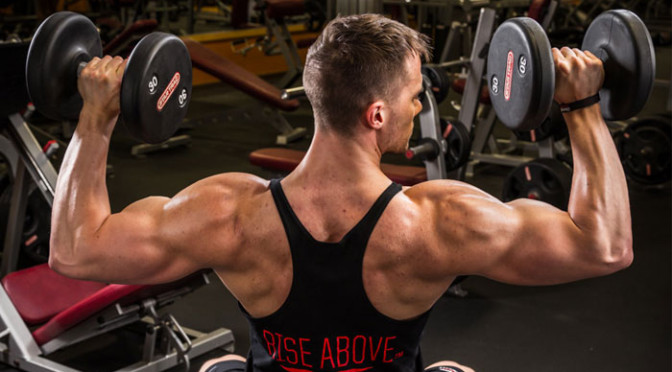 Tyler McPeak – Personal fitness expert, sponsored Champion Performance athlete and successful fitness and athletic model has teamed up with Champion Performance, designer of science-built sports nutrition and supplement support for serious results and unparalleled personal achievement to products this 4 part, 4 week guide to lean, total-body mass.
Back Exercises
Focusing on both free-weight and machine exercises for specific body groups, Tyler walks you through 4 separate workouts: Shoulders and Triceps, Legs, Chest and Biceps, and Back. Stick with this for 1 month (four weeks) for results you can see.
This entry was posted in and tagged Back Exercises, Stronger Back, Tyler McPeak, wider back, Workout Plans on March 7, 2014 by synecore. ← Previous Post Next Post →