How to Balance Your Meals on the Weekend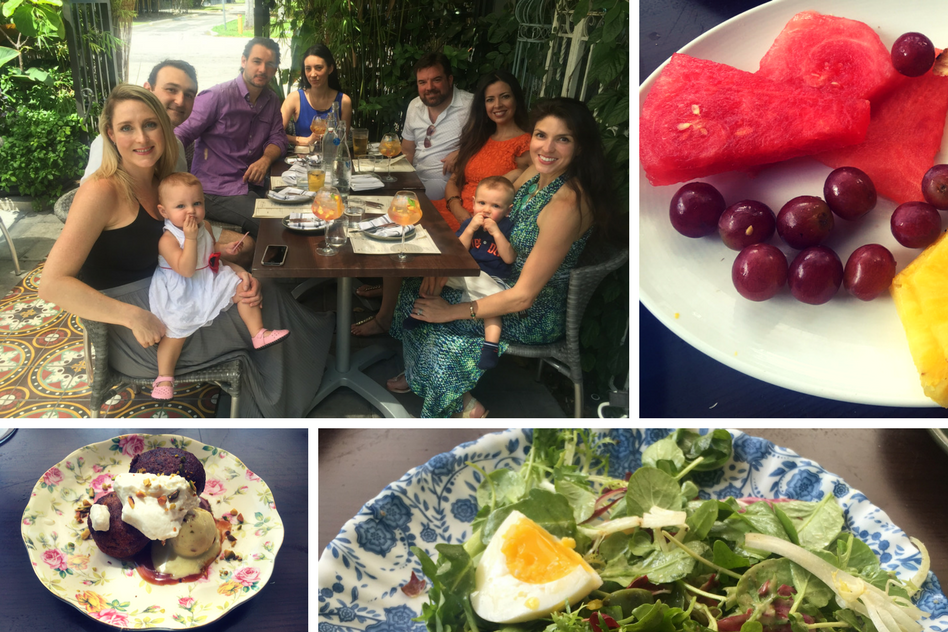 Knowing you can indulge occasionally makes it easier to commit to consistently healthy meals.
In my previous post, I outlined my eating habits during the week as a fitness professional. I plan ahead, control portion sizes and usually don't deviate from my plan. Clients hear this and think they could never follow this lifestyle. However, that's not the full story. The truth is I'm strict during the week so I can relax on the weekend.
Here's how my typical weekend looks like:
Saturday
9:30 a.m. breakfast: 2 Scrambled eggs and coffee with 1 tablespoon of half and half and 1 teaspoon of sugar or a couple drops of stevia.
1 p.m. brunch: Half of an hass avocado toast topped with a fried egg and bottomless mimosas with a cold-pressed juice instead of orange juice which is very high in sugar. If at a restaurant with large portions, I split a meal. Brunch is about socializing, so I share a meal or order a small plate, such as an appetizer, so I can splurge my calories on one or two rounds of cocktails. By the way, avocados contain a type of fat that may help your body burn fat stored around the midsection!
4 p.m. snack: My go-to snack is a Champion Performance Pure Whey Plus protein shake while running errands or doing household chores. I just need some quick protein, not a full meal, because we may have evening plans.
8 p.m. dinner: We have two main takeout options: sushi or tacos. For sushi, I avoid tempura rolls and choose brown rice, if available. I also add a veggie roll to help fill me up. For tacos, I avoid fried fish and creamy sauces. I also avoid taco bowls because the portions tend to be huge. Don't think you'll save calories by ditching the tortillas for a bowl. In fact, you may consume more.
Sunday
9:30 a.m. breakfast: 3 Egg whites and coffee with a tablespoon of half and half and 1 teaspoon of sugar or a couple drops of stevia.
12:30 p.m. snack: Champion Performance Pure Whey Plus protein shake
3 p.m. snack: Fruit (apple, pear, or a banana), nuts (raw almonds or dry roasted almonds) and cheese (a low fat or part skim option). Eating whole fruits provide you with fiber and vitamins. Raw and dry roasted nuts provide you with healthy fats which your body can use to both regulate your blood sugar levels which can rise after eating fruit, but it also allows your body to absorb fat-soluble vitamins. You want to stay away from roasted nuts because they have been coated with oils which both increase the calorie count and amount of saturated fat.
6 p.m. dinner: Salad and entrée at my mother's house
10 p.m. snack: A small cup of nonfat cottage cheese
My breakfast and snacks are pretty much the same on both days, but we usually eat with my family on Sundays. Food helps families bond, so I encourage clients to eat at least part of the family meal.
Let's take my mom's arroz con pollo (rice and chicken) as an example. I take only a couple of scoops of this and fill the rest of my plate with salad. This way, I can still bond with my family while watching what I eat.
So now you have the overall picture. A balance of preparing most of my meals in advance during the week and allowing for flexibility and fun on the weekends has worked for me. I know I'm giving my body the nutrients it needs. And I allow food to be a source of joy without overdoing it.
Work hard during the week so you can party on the weekend!