Tips and Advice on How to Stay Motivated on Your Fitness Journey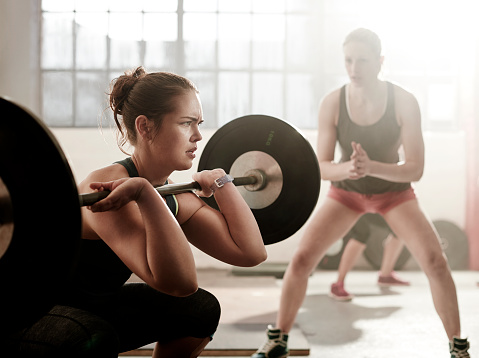 For those of you who have ever embarked on a new health and fitness regime, or perhaps, that should be 'journey', you'll know right away, that the entire process is nowhere near as straightforward or as simple as some outlets would have you believe. Whilst there will be times where your motivation and energy levels are sky high, and your workouts and eating habits are near perfect, there will also unfortunately be times when the exact opposite is true. We all hit natural plateaus and encounter barriers, both physically and mentally, but the trick is to know how to push through them. If you are finding yourself constantly feeling rundown, irritable, bored, and just lacking the motivation and drive required to help you take your training to the next level, take a look at these handy tips on how to stay motivated during your fitness journey.
Take a short break – If you have been constantly dieting and exercising for a number of weeks, possibly even months, you may find yourself overtraining and becoming burnt out. Even if your body is strong, your mind may be weak, and if you aren't in the right frame of mind, you simply aren't going to make any real progress. Because of this, you may wish to take a short break to give your mind and body a short rest to recover. The trick here is to plan for this break several weeks in advance. By doing this, you give yourself the chance to mentally prepare yourself for what you're about to do. A week should be fine, and once you're finished, your batteries will be metaphorically recharged, and you'll be ready to pick up where you left off.
Remind yourself why you started – When you begin any new fitness regime, your motivation levels will obviously be through the roof and you'll really push yourself each and every day. However, as time goes by, it will get tougher and you may find your motivation levels lacking. For times when you do feel like quitting on your diet, or skipping yet another training session, stop and take a second to remind yourself why you started. If you're looking to lose weight, remind yourself how unhappy you felt being overweight. If you wanted to get fitter, the next time you think about skipping cardio, again, look at how far you've come and why you wanted to get fitter in the first place.
Listen to your favorite music – If you're in the gym and simply find yourself going through the motions, you may need something to help inspire you and get you fired up. All gyms will have music playing, but if you're not a fan of pop music, and there is pop music blaring in the background, obviously this won't get you fired up, so you may wish to bring out the headphones and download some of your favorite music. Listening to your favorite music can make such a huge difference to your training, so take the time to create the ultimate playlist and gym soundtrack.
 Written by Tyler McPeak, Champion Athlete