OCR Training: Where to Start?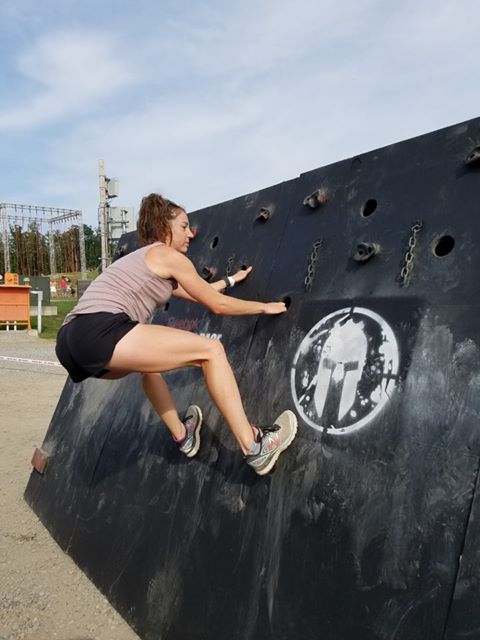 by Janet Barry
Have you ever thought of competing in a Spartan race? Spartan races are a series of obstacle course races of varying distance and difficulty, ranging from "Sprint" races (20-23 obstacles over 3-5 miles) to "Super" races (24-29 obstacles over 8-10 miles) to "Beast" races (30-35 obstacles over 12-14 miles).
I personally prefer the longer races as it serves best to my running ability. These races are extremely challenging; designed to test your body (endurance, strength, speed, etc.) and mind (critical thinking and mental perseverance).
Obstacle course racing requires a combination of speed, endurance, strength, power, and grit.
So how do you train for a sport that demands so much?
To be honest, even though I'm a professional athlete ranked among the top 15 Spartan racers in the nation, I'm still learning.
Training for these races as an elite requires not only endurance and strength, but also speed and efficiency. On average, I work out about three hours a day.
My typical workout week looks like this:
Day 1: Easy long run - Slow-distance day of 13 to 15 miles, usually on trails.
Day 2: Track interval training – Run a combination of 200m -800m repeats.
Day 3: Tempo run – 5-mile run, cut down style—begin running at a 7-minute flat pace and finish around a 6:15 pace.
Day 4: Agility and speed work – Incorporate a variation of ladder drills, hills, bear crawls, burpees, 100m sprints, soccer, skips, etc.
Day 5: Off day – No scheduled workout. Usually, try to do something to stay lose usually a walk or easy bike ride.
Day 6: Strength and high-intensity interval training (HIIT) - Intervals on the spin bike, pull-ups, lunges, squats, farmer carriers, and core work, dead hangs, burpees, etc.
Day 7: Easy run and cross-training – I typically just go for a run without a watch taking it super easy to shake things out or I'll hop on the elliptical or bike.
This regimen works my fast twitch muscles (a type of skeletal muscle fiber) for those quick bursts of sprinting, jumping over a wall or passing someone in a race. In addition to these main workouts, I add in yoga two times a week, obstacle training twice a week and rock climbing once a week.
It trains my body to maintain a fast speed of about 800 meters (5:35/5:40 per mile pace) between obstacles. It builds my functional endurance for all the climbing, pulling, and pushing that obstacles require. Finally, it gives me a strong core, legs and upper body to attack every obstacle that comes my way. All together this regimen preps me for more than two hours of physical excursion that a typical obstacle race demands.
For those of you looking to improve your own performance or are just starting out do not jump into a high regimented schedule such as this. Everyone is different and you need to learn what will work best for you and your body. I recommend using this as a guideline. Modify the workouts, and pick and choose various exercises to best suit your needs as an athlete; increasing the intensity as you go.
To learn more about Janet visit her website, or follow Janet on Instagram or Facebook.