Going the extra mile for a friend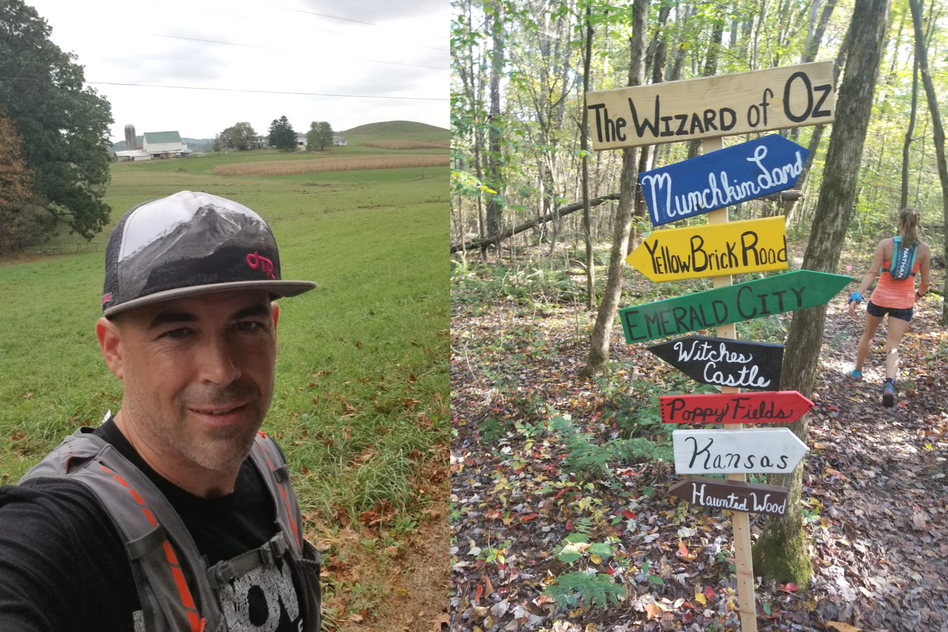 "Any plans in early October?" the incoming text message asked. 
I knew my friend was brewing some crazy adventure!  Last year, I had traveled to Colorado to help her complete the 100-mile Leadville Trail, which starts at 9,200 feet and climbs to 12,600 feet. She never picks easy races.   
"Let me check my calendar, and what am I getting myself into?" I responded.  
Her answer: the Oil Creek 100K in Titusville, Pa., one of the most difficult trail races on the East Coast.  What it lacks in elevation is made up in steep climbs. It consists of two 31 mile loops with 11,000 feet of elevation gain, or about 2 miles of up, up, up!  My job was to run with her for the second half.  There's nothing I'd rather do than run through the mountains with a good friend and a bunch of people who are just as crazy as us. Plus, this helped me train on some hills for my upcoming marathon and 100-miler in the Florida Keys.   
Below are a few photos that help you get a feel for my experience.  

Runnable spots follow very steep climbs, so we plowed through the run. You get to see some interesting things and people at ultras.  After running all day and night, you start to get the humor of the races.  Posters all over with fun, motivational quotes tend to lighten the mood when it gets rough.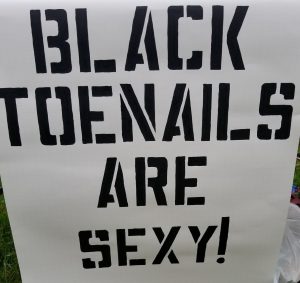 Why do you get sexy black toenails?  That's what happens when you run downhill for a ridiculous number of miles while your toes constantly smash against the front of your shoes.  It's one of the many joys of trail ultramarathons. 
After my friend started at the back of the pack of the 600+ runners and had a consistent first half, I jumped in with her for the last 31 miles. As a Florida flatlander, I wasn't too proud to use trekking poles.  After all, the guy who has won Leadville the past few years uses them every year for that mountain race.  
We eventually strapped on our headlamps and ran into the night, up the mountains, down the mountains and through mud and rocks.  It was a great experience, and my friend finished in the Top 10.  I'm adding this one to my list to tackle in the next few years. 
A tip for longer races is to consume extra protein mid race. It helps prevent the muscles from breaking down and has made a big difference for me.  I'm using Champion Performance Pure Whey Plus protein during my long ultras to fill that need.   
Catch you guys the next time around!