Firefighters: More Than Putting Out Flames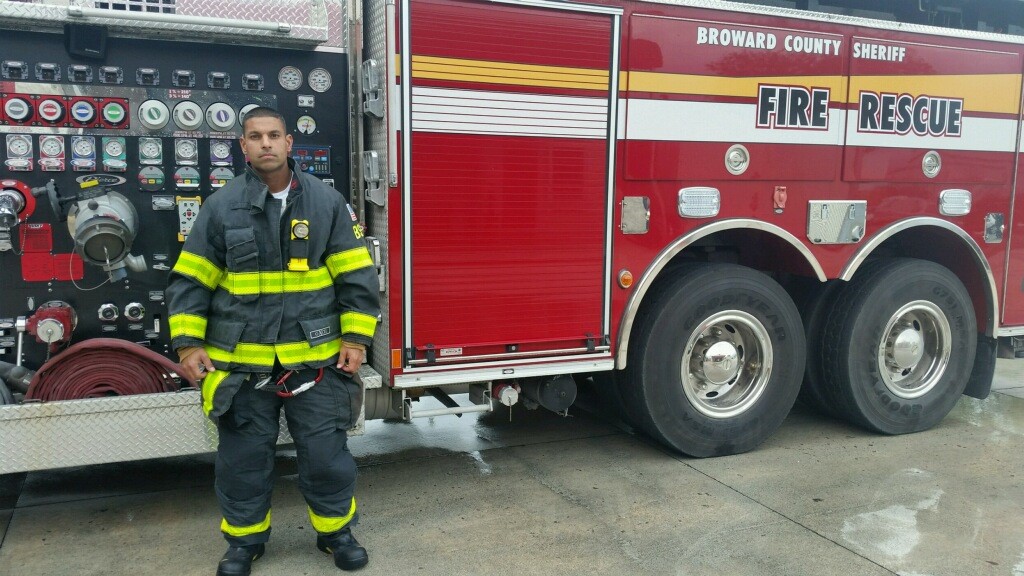 Firefighters are known for what they do on the job, but many of us pride ourselves on what we do off the clock.
Most of us chose this career to help people.  And when that alarm rings, it's a beacon to help someone in distress from a fire or medical emergency.  But you probably don't know that many of us also volunteer in the community to reinforce our bond with the public.
As a newbie in 2002 for the Broward County fire department, I didn't realize the magnitude of firefighters' impact on the community.  But I began to understand how many people look up to us when we visited schools and parks to demonstrate the capabilities of our personnel and the equipment.
Firefighters across the country also collect donations for organizations and charities. I've spent many an afternoon on my feet to collect money and spread awareness of the Muscular Dystrophy Association.  This is yet another way we can help.
Every October, my department wears pink shirts to spread awareness of breast cancer. This recently has touched us personally as one of our own fights for her life.  My wife and I, along with many other firefighters, are doing whatever we can to ensure her job and home are taken care of.
For me, it's not what I've done lately for someone, it's what can I do next.  Nothing feels better than helping someone and hearing them say thank you.
I know it's hard to take time from work and family life to volunteer, so my wife and I try to combine them. We volunteer at our kids' schools to not only give back but also to spend quality time with our children. I believe they'll cherish these moments for the rest of their lives, and hopefully, they will do the same with their children one day.
Remember, helping others and giving back to the community is something you should want to do, not something you feel you have to do.  The reward is something you'll never forget.