Exercises for a Stronger Core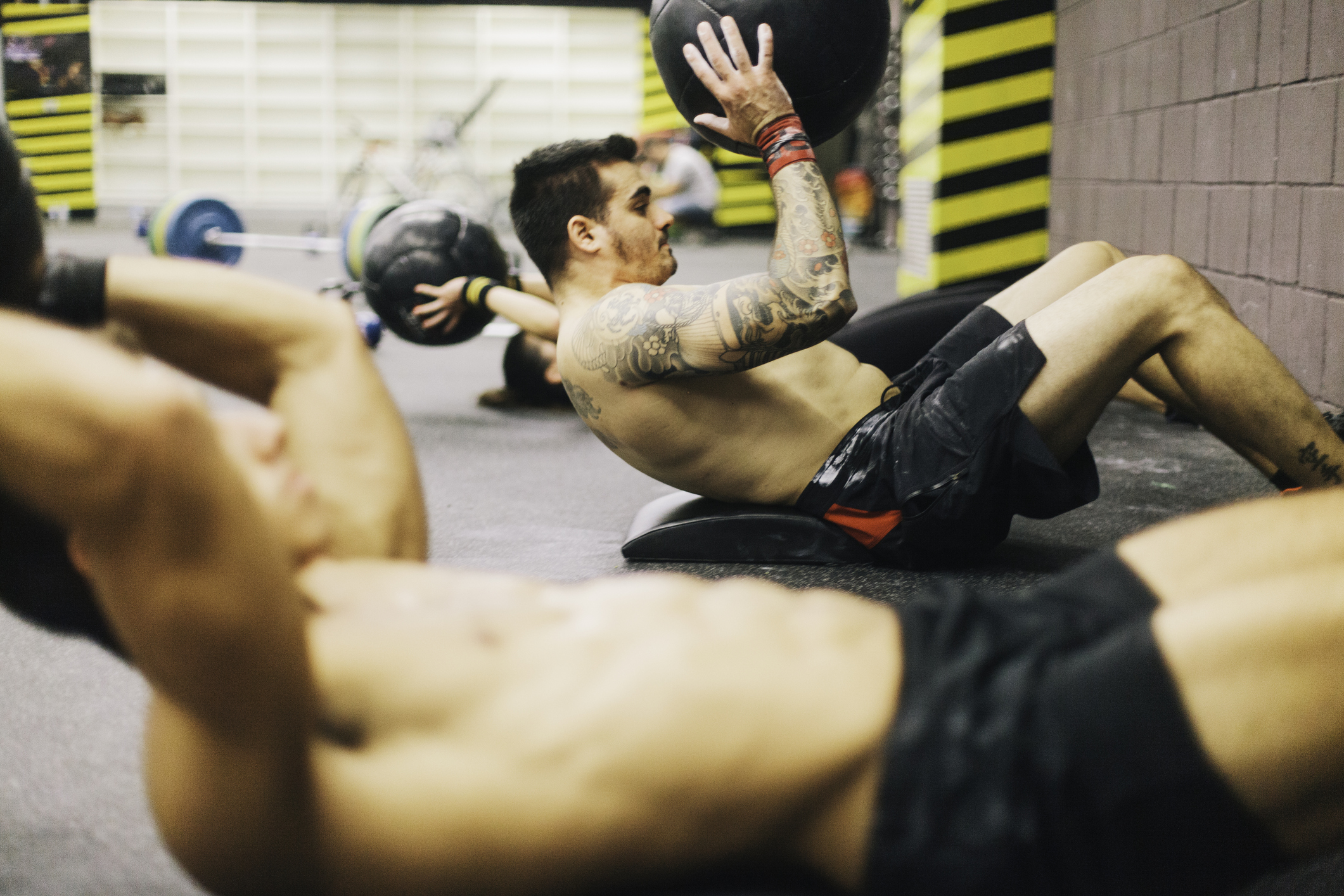 by Jennifer Rendfrey, MS Exercise Science & Jared Coughlin NASM CPT, PES, CES
Add these ab exercises to help boost your core strength in your workouts.
Palloff Press
This exercise is intended to train the core muscular complex to prevent rotational movement protecting the spinal column from unwanted movements.  Here is the setup:
Attach a resistance band to a solid anchor point or use a cable machine set to a low/moderate weight.
Start by bracing your core and holding the handle close to your chest at your sternum and then press out and hold. You will feel a pull towards the anchor point, resist that pull and hold that position for 15-30 seconds to start and inclemently add time as your endurance increases.
You can also increase the difficulty by taking a split squat stance which challenges your stability during your hold.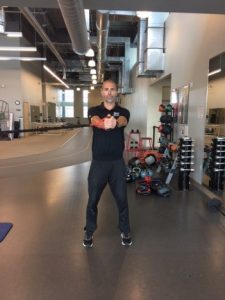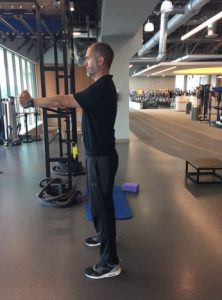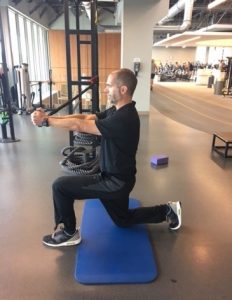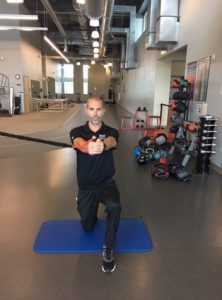 Traditional Plank Hold
This exercise is intended to challenge "gravity" by forcing you to engage your core from head to toe and stay up off of the ground.  Here is the setup for this exercise:
Find a mat and lie face down on the floor. Bring your elbows underneath you and raise your body off of the floor until only your elbows/forearms and toes are touching the ground.
Make sure to brace your core and avoid allowing your hips to drop down or raise up keeping your back and body perfectly flat.
Hold this position for 15-20 seconds at a time as you begin and slowing add time until you can reach a 60-second plank hold.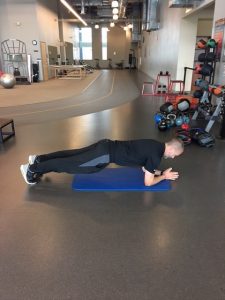 Russian Twist
This exercise will challenge and work your rotational muscles (obliques).  Target 20 twists per set.  Here is the setup for the Russian Twists:
Start seated on the floor and use a 5-10 lb. medicine ball, kettlebell or dumbbell
Rotate your trunk from side to side touching the weight to the floor.
Make sure to use your core muscles to rotate side to side rather than reaching with your arms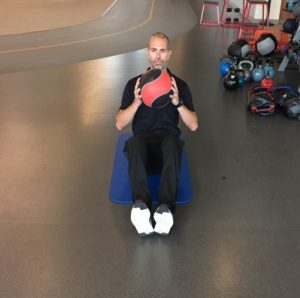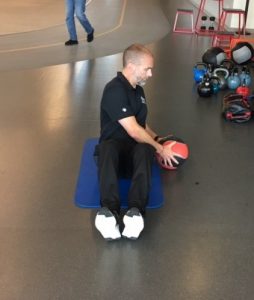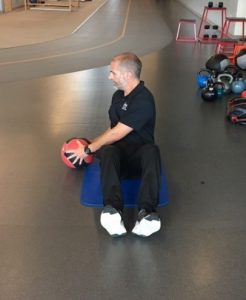 Stability Ball Crunches
This exercise will challenge your "6-Pack" using a stability ball to increase the instability of this exercise and also keep your low back safe.  Here is the setup:
Grab a medium sized stability ball and have a seat. Roll your body forward until your low back is safe across the ball (1st picture).
Using only your abs, crunch/sit up on the ball without pulling on your neck.
Once you almost reach sitting straight up, slowly lower yourself back to the starting position and repeat. Target 15-20 ball crunches per set.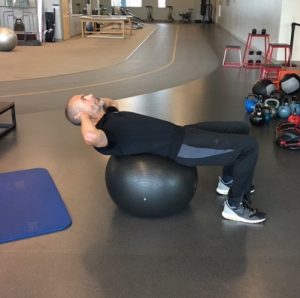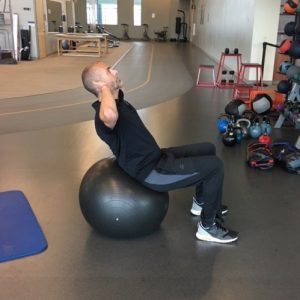 V-Ups
This exercise is an advanced sit-up variation that requires a strong abdominal complex and stable core.  Make sure to work up to this exercise and try for 5-10 reps until you become more comfortable before adding more reps to your sets.  Here is the setup:
Grab a mat and lay flat on your back.
Raise your feet off of the ground and extend your arms over your head.
At the same time, crunch up with your upper body and pull your lower body up to make the "V" shape.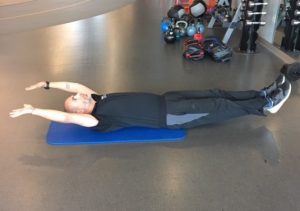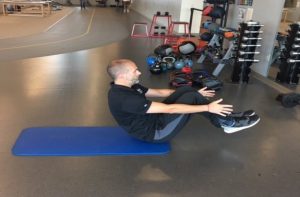 Reverse Crunches
This particular exercise targets more of the lower abdominal area.  Start this exercise by lying flat on a mat facing up.
Keeping your hands flat on the ground, roll your knees up towards your chest bringing your tailbone slightly off of the ground. Target 10-15 reps per set and then add on as they become easier.
Make sure when you extend your legs out your lower back doesn't arch.