Enjoy Football Season without Feeling like a BLIMP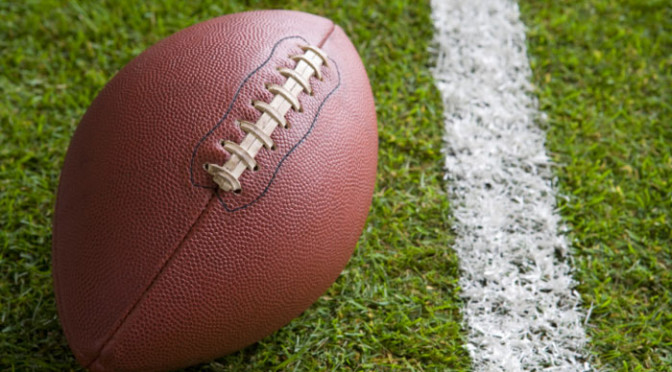 Think you can kick your food temptations and stay on track with your goals?  Between the sliders, the chips, the cookies, and the beer, I can tell you right now it's not going to be easy!  However... if you're prepared with these staple items in your home, you'll at least feel more in control having healthier options available, and not miss out on your micro-nutrients.
Remember, moderation and preparation are the keys to staying on track with your nutrition, and avoid feeling like a hungover soggy nacho!
#1 For Mini Sliders, substitute with the following:
- Sugar Free Ketchup or Horseradish Mustard
- Whole Wheat Low Carb Wraps or whole wheat mini buns.
- 93/7 Lean Ground Beef or Flank Steak
#2 For Chips, Nachos, or Popcorn, have the following on hand:
- Whole Wheat Low Carb Wraps to microwave until crispy!
- Plain Popcorn, no butter, add coconut oil
- Low Sodium Seasonings like Onion and Garlic, Barbecue, and Vinegar
- Greek yogurt to substitute sour cream
#3 For Ice Cream, keep these in the freezer:
- Pure Whey Plus Vanilla, Chocolate, Banana Cream Pie, or Cookies and Cream Protein Powder blended with ice and almond milk (other options: coconut milk or greek yogurt)
#4 For Cookies, keep these in your pantry:
- 1-4 Quest Bars of the following flavors: Chocolate Chunk, Cookie Dough, Cookies and Cream, and Peanut Butter Chocolate
- Pure Whey Plus Cookies and Cream Protein Powder
#5 For soda and beer
Unfortunately there is no substitute for an alcohol buzz!  However... you can enjoy the satisfaction of carbonation and taste without the preservatives and calories by substituting with various stevia carbonated beverages!  Some flavors I recommend are Root Beer, Cream Soda, Orange, and Grape!
If you still decide to drink, choose a number of drinks you plan to stick to throughout the game.  Remember that the further spaced out your drinks are, the less your inhibitions will tempt you to consume more calories than you originally planned!
Have more tips you'd like to add?  We'd love to hear it!  Comment below what healthy substitutes you use during football season to stay on track with your goals!  Want one of our athletes to write a recipe?  Comment below what sweet or savory snack you'd like them to make!