How to stay fit when traveling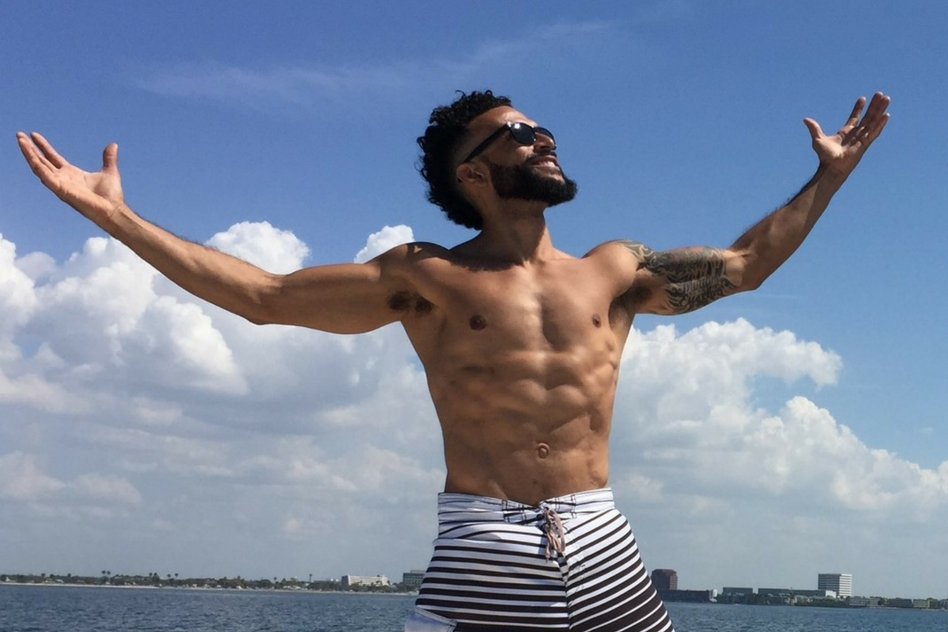 Have you found that your workout routine takes a hit when you go on vacation or out of town? Blame it on no access to the gym or equipment? Not enough time?  
Well, there are a number of ways to work out on the road. You don't need any equipment – just motivation and desire to keep up the good work you've accomplished so far. You also can get creative and build your own WOD (Workout of the Day) with the knowledge you've learned from CrossFit.   
For instance, choose four movements that don't require equipment, such as pull-ups, push-ups, sit-ups and squats. Then assign a number of reps and rounds for each one, such as 25 reps and four rounds.   
See, you just created your own routine: 25 reps of pull-ups, push-ups, sit-ups and squats for four rounds.  That totals 100 pull-ups, 100 push-ups, 100 sit-ups and 100 squats!   
No pull-up bar? No problem. Just substitute an alternative such as handstand push-ups. All you need is a wall. If you're advanced, you can do freestanding handstand push-ups.  
A great, popular option without rounds is an AMRAP — as many reps as possible. For instance, choose the amount of time you think would give you a great workout. Then pick how many movements you want to do.  
For example, I like to do 15 minutes of 10 burpees, 10 lunges on each leg, 10 pull-ups and a 200-meter sprint. Give it your all and don't slack off because you're striving to do as much as you physically can in the set time. Warning: It's exhausting! No doubt you'll have a decent workout if you're pacing the work. But you'll have an extremely effective workout and develop quicker if you push pass your comfort level. Not too bad for only 20 minutes or less without gym equipment, right?   
If you don't want to create your own workouts, search apps for "WODs on the Go." These offer hundreds of movement combinations that require only your body and perhaps a bar to hang from. If you're staying at a hotel or resort, it likely will have a gym with dumbbells and a pull-up bar. With this equipment, you can do so much more. But if you can't make it to the gym or you're a busy tourist or businessman traveling you can do these quick workouts in your hotel room or a local park around town. The important thing is that you at least get in your workout no matter where you are.