Chocolate Protein Cupcakes with Avocado Icing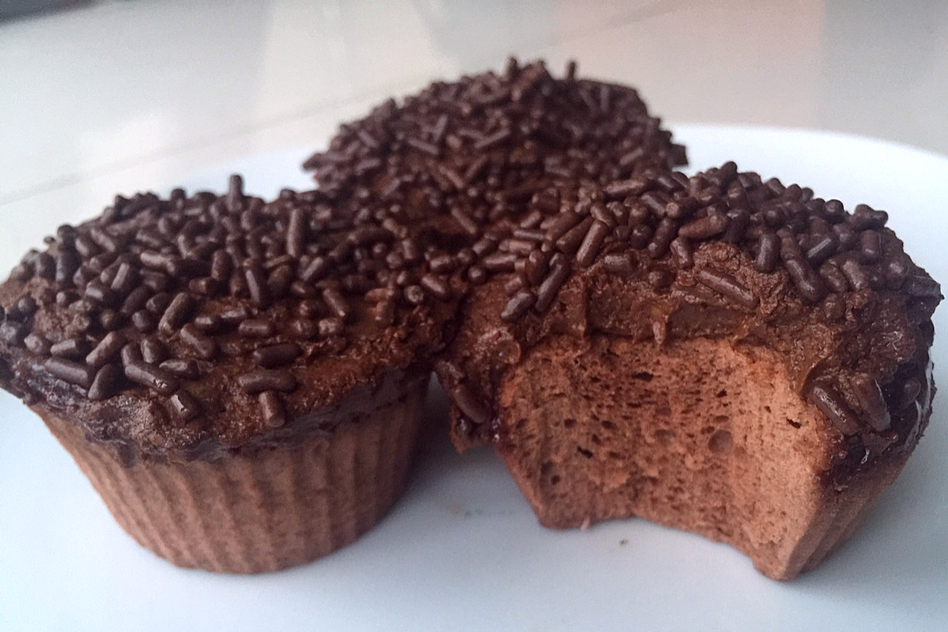 Take advantage of avocado's natural creamy texture and use it as an unexpected ingredient in desserts! This chocolaty avocado icing is the perfect topping for a Champion Performance whey protein cupcake. Here is the recipe for both!
Icing:
- 2 Hass Avocado
- 1/2 cup of cacao
Sweetener of your choice such as stevia or maple syrup
Pinch of salt (makes cacao taste less bitter!)
(Optional) Chocolate sprinkles
Cupcake:
- 1 scoop of Champion Performance Whey Protein
- 4 tablespoons of water
Pinch of baking soda
Combine avocados, cacao, sweetener, and salt in a high powered mixer slowly working your way up to the highest setting until mixture is smooth. Set aside
In a different bowl, combine Champion Performance whey protein, baking powder, and water. Divide batter evenly into silicone baking cups and cook in the microwave for about 20 seconds.
Remove cakes from silicon cups and dress with avocado chocolate icing. Top with chocolate sprinkles.
The sweetener you choose depends on how many calories you want your cupcake to be. The baking soda simple allows the batter to rise once you cook it in the microwave. Be sure not to add too much! A little goes along way and too much can cause an upset stomach. Sprinkles make everything better so treat yourself a little and add a few on the top for some fun texture!