6 Steps to Get in the Workout Mindset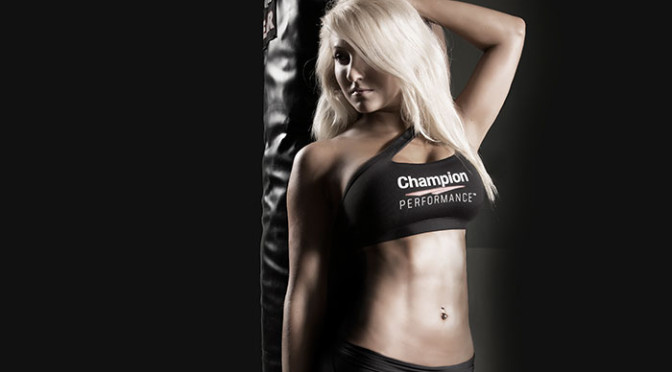 "Forget it, I just don't feel like training today." Sound familiar? We all have those days when we let the weather, the workday, school, and/or relationships affect our overall mood, and deter us from training as a result. So, how do we become a master of our mood to stay on track? Listed below are six ways to stay in the zone for a better workout rain or shine!
Drop the Beat
Whether you're at home or just finishing up at work, turn on an upbeat, steady song aloud or on your headphones. Choose a song that gets you in a positive mindset. Create a "Go-To" playlist of 15-20 songs for your "Positive Training Mindset," followed by your "Warm-up," songs, and finally, your "In the Zone Mid Workout" songs. As you listen to the music, begin to quiet your thoughts about the day, and start focusing on the first exercise.
Dress to Kill (a Training Session)
Would you agree that training in PJ's would make you feel slightly different than training in spandex? What you wear affects how you feel about yourself while training. Change into gear that gives you the most effective workout…. whatever that is for you. Avoid wearing anything that makes you feel self-conscious, or distracts you from your training session. Couple staples I recommend for women are long or cropped dark leggings, a full coverage supportive sports bra, and sleeveless breathable top.
Preparation is Key
How many times do we get amped up to train, and then realize we forgot one or more of the essentials: the workout, Amino-Acids, gloves, belt, heart rate monitor, shoes, clothes, shaker cup, food, supplements, protein powder, and/or water? Missing one or more of these necessities is enough to deter you from training entirely. To avoid this situation, choose a time of day you place all of the necessary items into your gym bag at home or at work (minus the food). Just in case your food spoils, also keep a medium size plastic zip bag of extra protein powder like Pure Whey Plus Vanilla or Mass Gainer Chocolate in your gym bag! Have your food prepped and ready to grab from the fridge the night before. Before training, be sure to fuel your body by taking 1-2 scoops of Amino-Acids, a balanced meal of protein and carbohydrates, and a half gallon of water. Feeling 100% prepared will help you avoid any mood killers on your way to train!
Silence is Golden
Have you ever noticed how a text, phone call, email, or bad song can dictate a good or bad training session? Stay in control of the rhythm and effectiveness of your session by going into your phone settings, enabling "Sleep Mode," and disabling "Alerts," "Notifications," "Push Texts," "Push Notifications," and "Sounds." If you can stay focused throughout your training session without ever having to change a song or answer a text, I guarantee you'll enjoy it much more!
Time to Train
How many times do we let our mood determine what time of day we train, if at all? Avoid having to ask yourself the question, "Hmm.. when do I feel like training today?" Choosing a consistent training time every day will help you stay on a routine, and avoid being led by your mood. A set training times also helps with relationships. If you communicate your training time to your family and friends, they'll be more conscious of your schedule, and avoid accidentally putting you on mood-killing guilt trips. It's ok to make yourself and your training time part of your daily schedule.
The Power of Visualization
When you imagine yourself accomplishing your goal, how do you feel? Pretty amazing, right..? Whether you're training for a physique competition, triathlon, or weight loss, visualize yourself achieving your desired result with every stride or rep! This myopic focus is guaranteed to keep you in the best mood throughout your workout!