1st Coed all-stars "Broken Skull Challenge"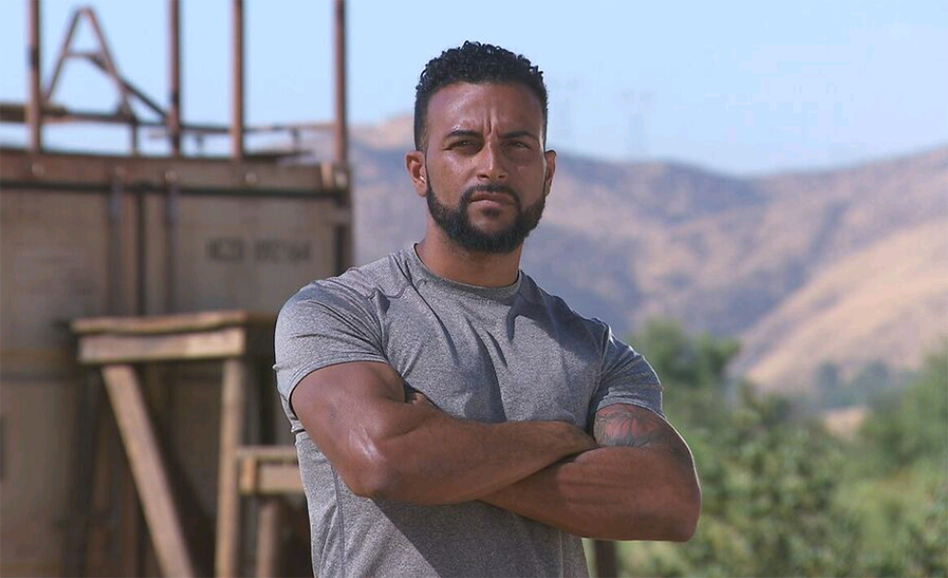 After making it to the final round on the men's all-star episode on December 5th of "Steve Austin's Broken Skull Challenge," I was overwhelmed by a sense of accomplishment that I had put my hard training to the test. The dedication paid off, and it must have made an impression on the producers because they invited me back the following week to compete in the first coed episode.  Of course, I said yes!
I could never pass up an amazing opportunity to test my abilities with stellar athletes. So I hopped on a plane,  took care of some errands back in Tampa, and I was back on a plane that same night! I was excited, but I knew my body needed rest because I was exhausted. Thankfully, I had a full day to rest before we began filming.
When the competitors gathered to meet, we started sizing up each other while wondering who our teammate might be. Once we were paired up and learned the details of the first round, we split into eight groups and started to strategize.
The first round was a two-lane course where the women start by traversing a long trench filled with water, hopping out and pulling a heavy log across and out of that trench. Then they tag their male partner, who straps on a huge, heavy barrel like a backpack, runs down a field and drops it off in an exchange for an even heavier barrel. Then he runs to the final part, where the woman is waiting for him to hoist her up a steep ramp. The first woman to ring the bell atop the ramp wins the round and advances.
My teammate, Margarita Guzman, and I were ready to take this thing on! We were able to watch a couple of groups compete before us, so we got to see how everything went down to tweak our strategy. It all hinged on the women to finish the first half as quickly as possible because the men's last half zoomed by so fast that it would be next to impossible to catch up.
It was finally our turn, and we took our marks. Margarita and I nodded at each other and said, "We got this!" Three, two, one, go! Margarita blasted off, jumped into the trench, navigated it and hopped out just before her rival. Little by little, her competitor made up the time during the log pull and tagged her partner first.
After Margarita tagged me, I made short work of the barrels. As I ran toward the last part to hoist Margarita up to the bell, I noticed the other woman halfway up the ramp. Even though I made up some ground, there was no way to finish before the other team.
Nonetheless, I had an amazing experience with a stellar athlete as a teammate. If given another chance, we'll be back to prove we have what it takes to win because we'll continue to train and not give up.