A Passion For CrossFit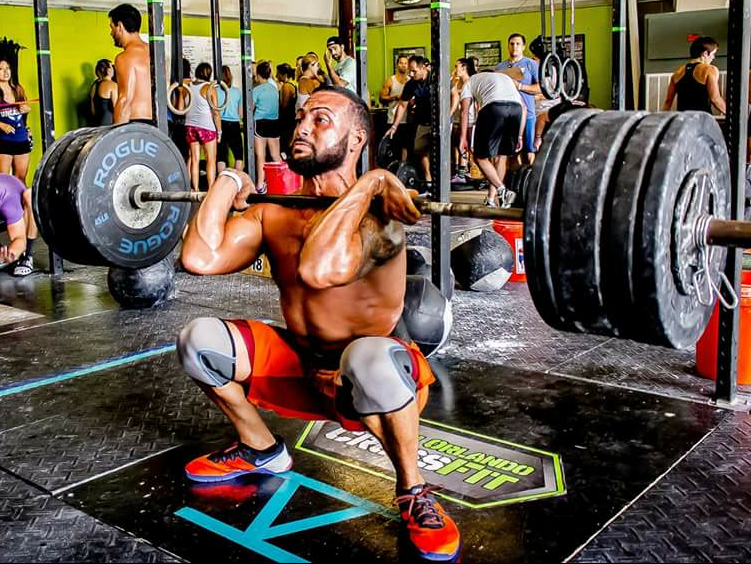 We all know fitness is the key to unlocking one's potential to be the best physical being they can be. My name is Jonathan Ruiz and I'm a fitness freak that's not trying to be the best at one particular physical activity, but trying to push myself to be the most complete athlete possible – great in all fields of athleticism. Ultimately, my main goal is functional fitness. Before I get into all my athletic endeavors, let me give you some background on how I came to be who I am now.
Growing up, I was just your average kid with a taste for adventure. I wanted and needed to explore things, whether it meant climbing a 100ft tower or getting lost in the woods. As I got older, I played virtually every sport that came my way, but always wanted more or something different.
When I started college, I definitely fell off the wagon and gained a few pounds. The "freshman 15" wasn't helping my physique or my well-being. I was young and just wanted to enjoy the college life, but something was missing.
Then I got into the martial art of Capoeira and decided to make a change. I dove head first into the sport and dropped a bunch of weight from my training. I felt physically great, but I was a little small. So I took a liking to bodybuilding in the pursuit of packing on muscle. Eating like a monster and training like a beast, I gained 35 pounds in just a few months. I was huge and fit, but lacked mobility and got bored doing the same thing in the gym, over and over again.
Then, I discovered CrossFit and it all came together. CrossFit had everything I was looking for. From gymnastics to heavy Olympic weight training, it combined my favorite sports into a single workout. I never got bored training because it was always different. And being the competitive person I am, I loved competing for the highest score or fastest time every day. That was a huge motivating factor for me.
Yet, after dropping 15 pounds, getting completely shredded, and achieving the best shape of my life, I just wanted more. Yearning for that inner sense of adventure and always having the want for a challenge, I decided to try to get onto one of my favorite TV shows. I applied for American Ninja Warrior and got accepted onto the show.
As I always do, I dove in head first and built a sick obstacle course in my backyard to train on with harder obstacles than were on the show. I knew if you could do something harder, then when it's time to do the regular obstacle you should have NO PROBLEM.
Over the next few years, I was fortunate enough to get accepted and do well on multiple competition shows like Steve Austin's: Broken Skull Challenge, 3 back to back years of American Ninja Warrior, and Spartan: Ultimate Team Challenge. During my down time, I continue CrossFit and do various obstacle course races, mud runs, and more recently started cycling to benefit my cardio.
Finally, I feel like I have the perfect combination of activities to maintain true fitness, but more importantly the perfect combo to not get bored. I feel like you've got to have fun and love doing what you do or else you're not going to give it your all or just quit altogether.
So whether it's Pilates or just dancing, no matter your level of fitness, there's always some type of activity that you can do to better your physical state. Whether you're a couch potato or a regular at the gym, find some sort of active hobby that suits your interest. We've all got to start somewhere. Remember, maintenance is key to staying fit, so find something that you won't get bored at and you'll feel better and look better.
CrossFit is very beneficial for maintaining your functional fitness. It has helped me become a better overall version of myself in my day to day activities. Stay tuned for insight on how CrossFit became my passion and how it can be yours too.