It Never Gets Old: Hitting the American Ninja Warrior Buzzer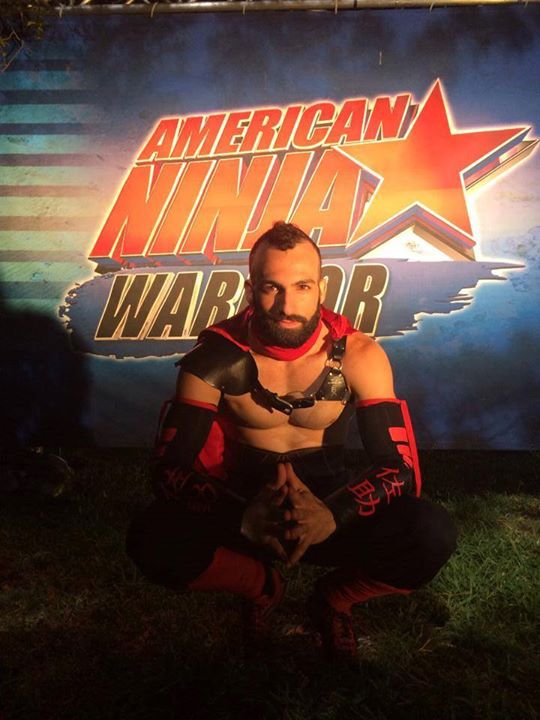 by Reko Rivera
American Ninja Warrior Season 9 marks my 6th season competing for American Ninja Warrior. It's been a long journey, ninja training since 2012. I've been to over 65 ninja gym locations all around the country and also competed internationally on Sasuke Vietnam.
With all of this training, nothing can prepare you for the insane obstacles that ANW comes up with. Some vets will get up there and fall off the first obstacle and some rookies will step on the stage and seize the moment, making it all the way to the finals in Vegas. I myself have passed qualifying round 4 times in a row. So going into this season's qualifying round I felt very confident. Although every year I get better, the course gets harder and harder.
This year's qualifying was held at the world famous Daytona International Speedway. Talk about a venue; that place is huge. It was truly an honor to perform on such a world-renowned property.
The courses change slightly each year with a few new obstacles, some harder than others. For our region we had the dreaded "Rolling Thunder" for our 5th obstacle, which took out the most competitors last season in Philadelphia. The Rolling Thunder is a giant wheel with spaces cut out so you can fit your hands on it; you have to roll the wheel while just hanging from your hands.
Overall it's about 30-35 movements with two jolting drops in the middle. Most importantly, it pumps you out FAST. The Rolling Thunder is hard enough on its own but keep in mind you just did 4 other obstacles before this, so you have to make sure your grip endurance is high. Rock climbing, hanging from bars, and lots of pull ups will help prepare you for this obstacle.
I was about the 40th runner of the night which is fine by me. For those of you who don't follow the show closely, we film this overnight. The first 50 of us check in around 6 p.m. and runners usually don't start until 9 p.m. The other unfortunate half check in at 11 p.m. and may not start running until 2 or 3 a.m. We usually always shoot until the sun comes up which means there's a lot of variables at play. Sometimes you don't want to go early. You can learn things from others' mistakes. The first 10 contestants to go are usually the walk-ons. A walk on is someone who has probably been ninja training all year but unfortunately was not chosen to get a confirmed spot on the show. People will then wait days and weeks in line just for a CHANCE to participate with no guarantee of running. I actually walked on my very first year. That year, my submission video (which is how you have to apply to be on the show) was not very good. Although back then you only had to wait maybe one night, now you could wait 2 weeks for an answer.
After my run was over I was ecstatic. Even though it was my 4th time hitting a buzzer, it never gets old! I ended up placing 8th place out of 121 runners, which is my best finish yet. They take the top 30 on to the city finals and that's where things get serious. The back half of the course is much more intense. As I continue through this season, keep a look out for more updates and behind the scenes input from yours truly.